Building Services Design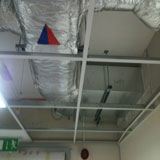 At Garcia Consulting Engineers, we design tailor-made solutions to meet every Clients requirements. We liaise with our client at all stages and design the mechanical and electrical installations we deem to be the most suitable solution to our Clients building needs and always in accordance to their budget.
We always design building services with the aim of reducing carbon emissions, avoiding water waste and utilising thermal comfort. We have proven experience in taking projects through from concept to completion using comprehensive designs and producing full working drawings and documentation.
Working closely with our clients to gain a clear understanding of their requirements enables us to utilise our experience then, combining innovation and technology, design a cost effective energy friendly composite solution.
Through years of professional experience, we possess the design expertise across a range of building types from:
• Residential Developments
• Schools, High Schools and Public Libraries
• Office Block Buildings
• Leisure Centres
• Industrial Units
• Retail and Commercial buildings
• Hotels and Hostels
Today more than ever before, we must design our systems smarter, to be economical and reduce environmental impact. We specify materials and equipment as key components to complement our designs to ensure energy efficiency and maximum economic benefit for the client.
We produce high quality drawings alongside detailed technical specifications as part of the tendering process. We supervise the M&E works on site to ensure quality and standards are adhered to and take advantage of any further budget saving measures identified for our client all the way through to completion.
The high level of experience possessed by our company staff enables us to take a project through at all stages of a project from conceptual design through to construction monitoring.
Top
Mechanical Services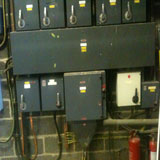 Our engineers have the expertise to design the following mechanical services installations:
• Boiler plant
• Air conditioning and Cooling
• Fire Protection Systems
• Water, Heating and Gas distribution systems
• Water treatment systems
• Public health systems
• Cold and Hot water systems
• Ventilation
Top
Electrical Services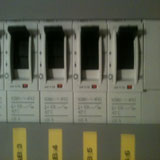 Our engineers have the expertise to design the following electrical services installations:
• Mains distribution systems
• Small power
• Sub-main distribution
• Power, data and LV containment
• Interior and External lighting
• Emergency lighting
• Lightning protection
• Radio & TV distribution and public address
• Fire detection & alarms
• Access control and door entry systems
• ICT systems
• Intruder alarm and CCTV
Top
Renewable Energy Systems Design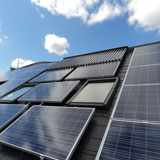 Many clients wish to avail of 'green technologies' such as solar heating panels, geothermal energy or wind turbines but are unsure whether such an undertaking is either feasible, viable or even practical. These technologies include:
• Solar thermal systems
• Solar PV roof and ground mounted systems
• Geothermal heat pumps
• Air source heat pumps
• Biomass boilers
• Wind turbines
Garcia Consulting Engineers can conduct a survey for clients wishing to better understand the technical and financial details of their potential investment. We will submit an independent and impartial report to our client outlining clearly the feasibility or otherwise of undertaking the project so they may be fully informed before making any decision to proceed.
Top
Engineering Surveys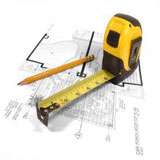 Garcia Consulting Engineers can conduct full Mechanical & Electrical Surveys of any type of building. We then provide a detailed report of findings to our client. We always offer an independent and professional service to all our customers in regards of the state of the building services in their premises.
Top