Energy Services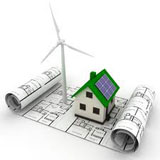 In the world we live in nowadays, energy is becoming increasingly valuable. All industries depend, directly or indirectly on energy to produce goods and provide services. Nowadays, energy prices continue to become more and more expensive to consumers.
For any business, controlling the amount of energy they consume becomes a matter of the utmost importance in order to reduce overall costs and thus be able to become more competitive. Implementing an energy management system, undertaking an energy audit business can then become vital for any company. Only by understanding how and when energy is used, energy cost can be effectively managed and reduced by avoiding energy waste.
At Garcia Consulting Engineers, we understand the energy market very well. As we are experts in mechanical and electrical services in all type of buildings, we can identify where energy wastage is occurring. We can help businesses to cut carbon emissions and reduce their energy consumption at the same time. We can analyse your business energy consumption and propose a range of solutions to rationalise it. These solutions will help your business to reduce the expenditure on energy bills.
For all types of business irrespective of its size, Garcia Consulting Engineers offer a range of energy services to help you understand your energy consumption and identify where the inefficiencies occur.
Top
Energy Management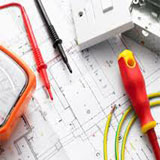 We can help your business reduce its carbon footprint and save money on an ongoing basis by implementing an energy management system that can help you achieve your business medium-long term energy reduction targets. Please do not hesitate to contact us for helpful advice and guidance on tailor-made an energy management system for your business.
Top
Energy Audits
At García Consulting Engineers, we are highly experienced in conducting detailed energy audits on in every type of facility. An energy audit and study typically consists of the following elements:
• Site visits to review your business operations
• A detailed energy bill analysis
• Assessment of significant energy users in the customer facilities
• An analysis and evaluation of energy saving opportunities
• Help to achieve your business energy reduction targets
Top
Analysis of Gas and Electricity Consumption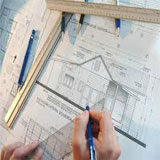 We will carry out a detail analysis of your utility bills to determine where energy is being wasted. Thereafter, we will supply a detailed report showing how and where energy is being consumed. This will help us to determine the areas where we can save you energy and money by implementing solutions such as:
• Help you choose the most suitable electricity tariff for your needs
• Help you cheaper electricity
• Avoid penalty charges
• Selecting an optimum maximum import capacity
• Eliminate seasonal peak demand charges
Top