Our Company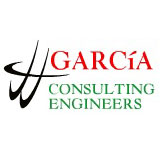 We are a dynamic and professional company located in the south part of the river Thames. It is a competitive market but we are ready to work hard to satisfy our clients' needs. At Garcia Consulting Engineers, we always take a head up approach to the challenges that arise and allow our skills to succeed and shine through.
We strive to make every client happy as we always deliver a professional service. We believe that personal communication and close attention with our clients is paramount to the project success. By using the most recent design software coupled with a highly qualified engineering staff, we are able to meet the challenges of the construction industry in our current era.
García Consulting Engineers are able provide all engineering project stages from project feasibility studies and conceptual design to designing complete building services and engineering installations.
Company Mission Statement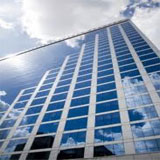 To become one of the leading engineering consultancy firms in the UK market, growing steadily and expanding on the services offered, whilst incorporating quality, innovation and ensuring client satisfaction is achieved.
"To become a reference beacon in the engineering field."
Our mission is to put our best effort to provide a quality service through a clear comprehension of our clients' needs. We design each project with and objective and holistic approach, working to the highest quality standards to choose a tailored solution that is right for our customer requirements.